Albisheim

Mayor of the village: Ronald Zelt, phone 06355/2329
Office hours of the local council: every 2nd and 4th Thursday of the month, 4 - 6 p.m., Albisheim town hall (1st floor)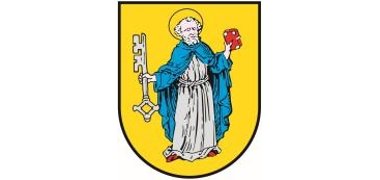 Albisheim is located in the estuary between Leiselsbach and Pfrimm, approximately in the middle of the Zellertal. At an altitude of about 160 m above sea level and a length of about one kilometer, the village stretches parallel to the Pfrimm River and is bordered to the south by the Worms-Kaiserslautern railroad line and to the north by the B 47 bypass road, whose course is almost identical to the medieval "Königsstraße". The municipality, which has just under 1750 inhabitants, has a central function for the Zellertal valley.
The local service companies provide work for part of the working population, but the majority is active as commuters in the Rhine-Neckar region. In addition, there are a few full-time and part-time agricultural businesses, which mainly cultivate sugar beets and grain on the largest part of Albisheim's approx. 1070 hectares of land. In addition, wine is grown on the Wingertsberg and in part marketed directly by the producers. The local wine-growing area - location: "Heiligenborn" - is thereby affiliated with the large vineyard "Schnepfenpflug vom Zellertal". The community is making great efforts to develop tourism. A mobile home park with direct resting facilities on the B 47 is in the planning stage.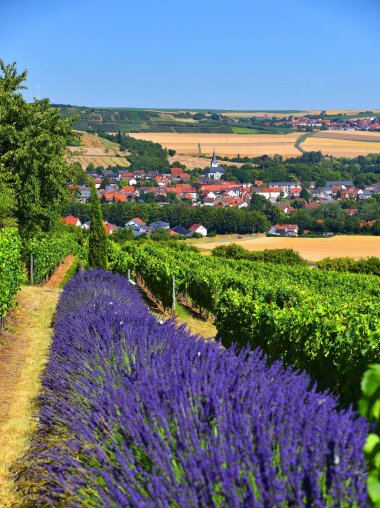 Overnight accommodations and gastronomic offers are available as well as a sauna area and a variety of sports facilities. Hiking enthusiasts get their money's worth in Albisheim, as there are not only charming hiking opportunities along the Pfrimm and the Leiselsbach as well as in the slopes of Wingertsberg, Osterberg and "Saukopf", but also supra-regional hiking trails pass by: For example, the 60 kilometer long "Donnersberg-Wanderweg" (as part of the 375 kilometer long "Westpfalz-Wanderweg") runs through the Albisheim district.


Every year on the third weekend in September, the "King's Festival", which has been celebrated since 1222 and includes a "King's Sermon" and the distribution of "Königswecken", attracts visitors from all over the region to Albisheim.

You can reach the website of the municipality of Albisheim under the following link: www.albisheim-pfrimm.de