Holiday care



Fall Holiday Actions
Holiday care for primary school pupils in the autumn holidays 2021
Also this year the holiday care will take place in the second week of the autumn holidays 2021 (18.10. to 22.10.2020). The offer will be carried out at the primary school in Göllheim with associated sports facilities.
Of course, the hygiene rules required under the Corona pandemic are observed and each of the children must carry a mouth-nose protection. This is mandatory for certain areas.
The care is provided by pedagogical staff of the primary school as well as by volunteers and covers the period from 8.00 am to 4.00 pm. The offer costs 65.00 EUR and includes a warm lunch. There are still places available.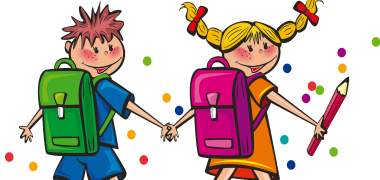 Autumn time is theatre time
During the autumn holidays, it's that time again:
From 11.10-15.10.2021 again takes place the
Theatre workshop for children aged 7-14, held at Haus Gylnheim.
When: Mon - Fri from 10:00-14:00
Where exactly: Back entrance at the house Gylnheim, Hauptstr.31-35, Göllheim
We want to develop ideas for your very own play in which you can play your favourite role.
With lots of fun and games you can try out and dive into the world of theatre, design a stage set, make your own colourful masks and perform your self-designed play to your parents, grandparents and siblings on Friday, 15.10.20 at 3:00 pm.
Of course, the hygiene regulations required under the Corona pandemic must also be observed here.
So you dear girls and boys, you minstrels and adventurers...let's conquer the world of theatre together and conjure up a play on stage that has never been seen before.
There are still places available, although the number of participants is limited to 8-10 children.
The participation fee is 45,00 Euro.
The holiday care measures are supported by the state of Rhineland-Palatinate - Donnersbergkreis - Kreisjugendamt.
Registration forms for all holiday care offers are available on request from the Department of Citizen Services, Mrs Stephan (06351/490925 or stephan@vg-goellheim.de) of the Göllheim Municipal Administration or simply download them here:
More holiday offers:
- Summer - Vacation - Children's Circus Pepperoni Göllheim (August 10-13, 2021) for children from 8-13 years old
- Summer - Holidays - Children's Circus Pepperoni Harxheim (24 - 27 August 2021) for children from 8-13 years of age
- Theatre Workshop Göllheim - Children make theatre (autumn holidays: 11 to 15 October 2021) for children aged 7-14 years