Ruessingen

Mayor of the village: Steffen Antweiler, phone 06355/3634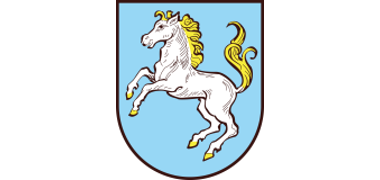 Rüssingen lies on the banks of the Wiesenbach between 240 and 250 m above sea level, picturesquely embedded in a hollow between the Zollstock plateau in the north and the Silberberg riegel in the south. The elongated street village is overlooked by the quarry edges of the limestone quarry on the Zollstock, which give the village silhouette an unmistakable character even from a distance. Extensions along the main road, which has been extended to the west and east, and its branches to the southwest and northeast attest to the village's continuous growth over the past two centuries.
The appearance of the community of over 500 inhabitants is characterized by a large number of stately rural estates, which is why Rüssingen is also considered one of the most respectable villages in the Northern Palatinate. As in the past, the village is still dominated by agriculture. On a modest scale (2.5 ha), viticulture is also practiced near Rüssingen on the south-facing part of the Breinsberg.
A village community center as well as generous sports facilities and successful sports activities (soccer) clearly set Ruessingen apart from communities of the same size. On the newly created "Rischinger Gaulssteig" hikers can explore the diversity of the village.

You can reach the website of the municipality of Rüssingen under the following link: www.ruessingen.com.