Jewish cemetery Albisheim

The Jewish cemetery of Albisheim is one of the few monuments that remain from the Jewish religious institutions in the VG Göllheim. As usual for Jewish cemeteries, it is located outside the village: north of Albisheim, on the eastern slope of the Wingertsberg. It can be reached via a dirt road in the direction of Gauersheim.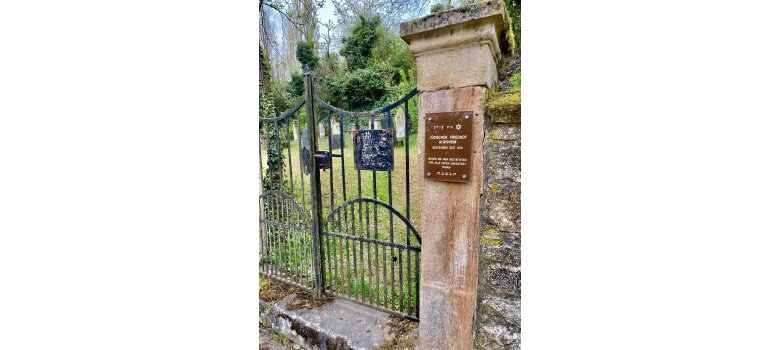 Hidden behind trees and shrubs, enclosed by a natural earthen wall and a walled enclosure, the site forms a pointed triangle of 7.73 acres facing north. 34 gravestones and remains of pedestals can still be seen. On the gravestones are family names such as Seligmann, Frank, Strauss, Metzger, Mandel, Klein, Gümbel, Ullmann, Fröhlich, Seelenberger and Rothschild. In 1866, the Albisheim cemetery is said to have been established according to the Jewish religious community Rheinpfalz. It was occupied for the last time when Mathilde Metzger née Strauss was buried in 1938.
It is Jewish custom to place a small stone on the grave slab each time you visit the grave. A Jewish cemetery can never be abandoned, since the deceased wait in this place for the resurrection of the dead at the Last Judgment. Therefore, multiple occupancy is also impossible.