The Zellertal Cycle Path
In summer 2014, the last gap between Harxheim and Albisheim was closed. Since then, all cyclists have had a straight-line connection from the cycle path junction on the banks of the Rhine in Worms to the Donnersberg. With no notable inclines, the "Zellertal Radweg" offers ideal conditions for everyday cyclists and family tours over a length of 26 kilometers.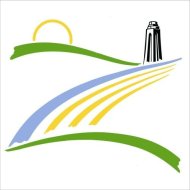 Sometimes on the embankment of the Pfrimm, sometimes parallel to the stream bed, the path leads via Pfeddersheim to Monsheim until it finally reaches the Zellertal. Here, the view opens up to the houses of Mölsheim, Zell and Einselthum, located almost a hundred meters higher on the northern edge of the slope. At this point, the athletically ambitious cyclist will opt for a short loop over the mountain villages and master the 10 percent climb between Wachenheim and Mölsheim.
The signposted route follows the Pfrimm through the vineyards via Harxheim, Niefernheim and Albisheim. The memorial in Zell and the Albisheim watchtower tower high above before you reach Marnheim. Here you can connect to the cycle paths to Weierhof and Kirchheimbolanden.