Zellertal

Mayor: Christian Lauer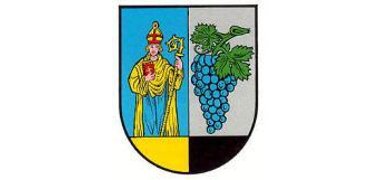 The wine-growing community of Zellertal, consisting of the three districts of Harxheim, Niefernheim and Zell, lies in the Zellertal of the same name between Worms and the Donnersberg. With about 1200 inhabitants, Zellertal is, next to Einselthum, the most important wine-growing village of the association municipality of Göllheim. In the district of Zellertal wine is cultivated on 100 ha. As the northwestern tip of the wine-growing region Palatinate, Zellertal is also called the icing on the cake of the German Wine Route. The most famous vineyard is the Zeller Schwarzer Herrgott.
A good social infrastructure with doctors, day care centers, elementary school, gymnasium, sports field, tennis courts, children's playgrounds, restaurants and shops for daily needs characterizes the village. The diverse offers of our clubs strengthen the creative coexistence in the village community.
You can reach the website of the municipality of Zellertal by clicking on the following link: www.gemeinde-zellertal.de.
Use the direct line to the local mayor Christian Lauer by e-mail: